HOME: 3sky.de
...weitere Bilder + Info: Leuchtende Nachtwolken 13./14.06.2015
...further images: Noctilucent Clouds 2015-06-13./14.
Beobachtungsort: Rostock ~54.2°N / 12.1°E
Mehr Informationen und zurück zu Noctilucent Clouds
Location: Rostock ~54.2°N / 12.1°E
More information and back to Noctilucent Clouds
Canon EOS 1100Da (f=38mm) (OWB-Clip-Filter, Magic Lantern, FPS Override 0,25)
- WARNING ;-) NO PRETTY PICTURES -
- NO VISUAL OBSERVATION, CAPTURED BY MOVIE MODE OF AUTOMATIC CAMERA -
- A LITTLE BIT BETTER IMPRESSION THAN VIEWING THE IMAGES BELOW IS TO VIEW THE MOVIE -
ALL IN ALL IT IS ONLY GOOD ENOUGH TO SAY "YES, THERE HAVE BEEN NLC THIS NIGHT."

The following "pretty pictures" shall only show the area where you should have a closer look on the video file linked below...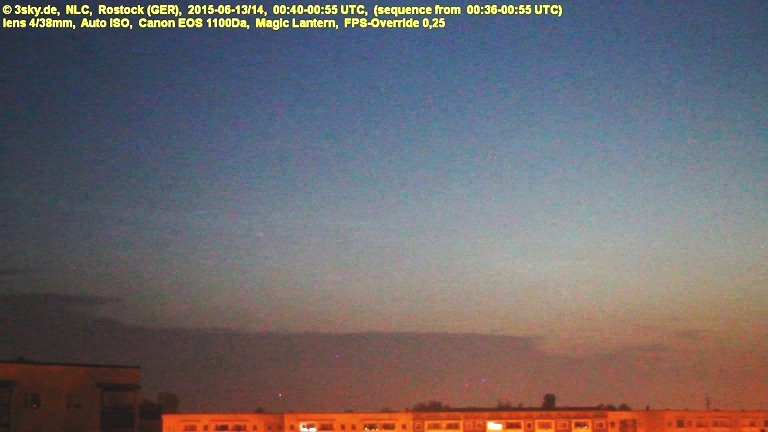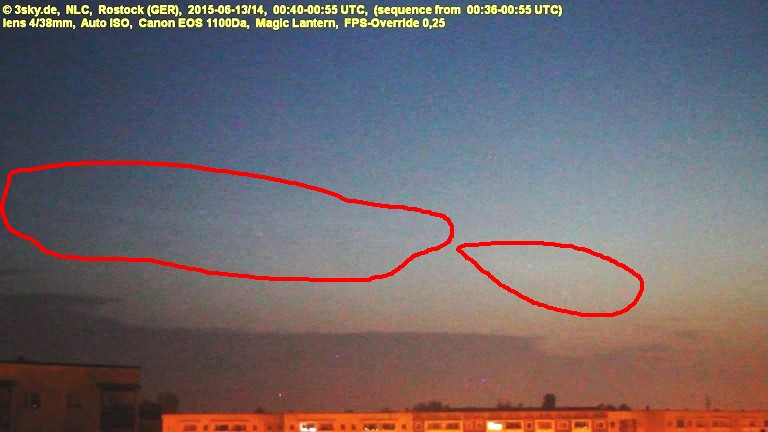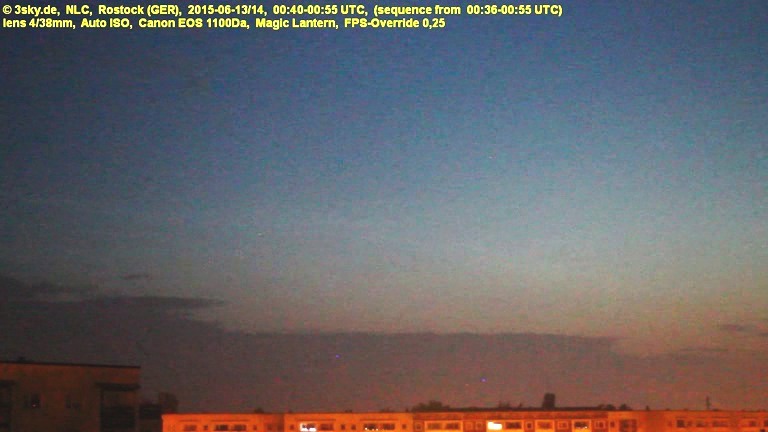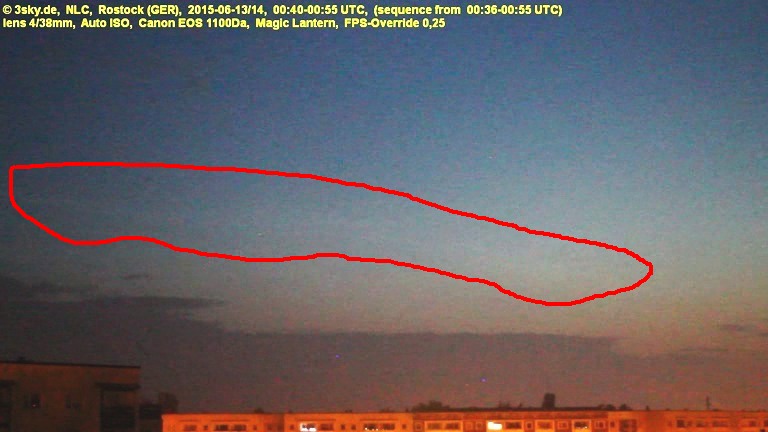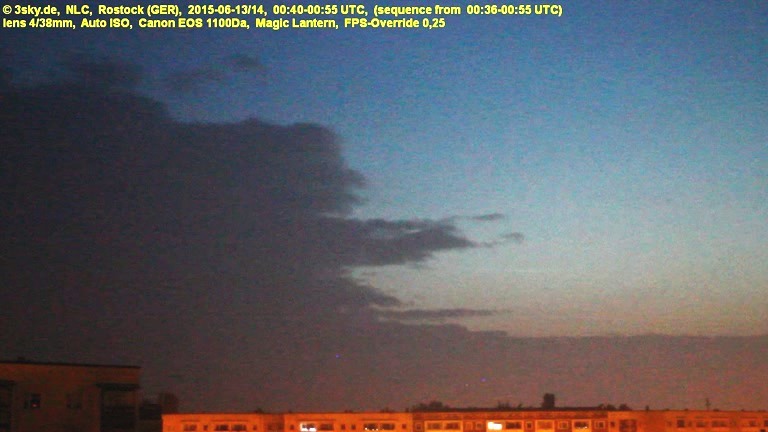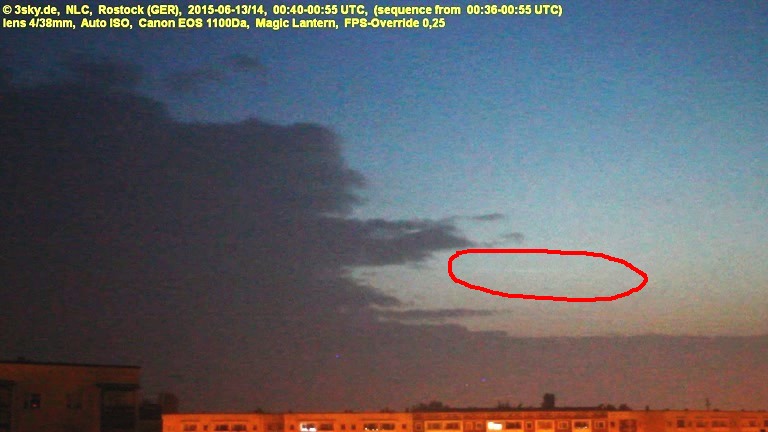 [Xvid-movie 00:40-00:55 UTC 512 x 288 Pixel f=38mm 15fps_ 6 MB]
Time (UT)

NLC Forms

Max. Elevation

Brightness

Comments

00:40-00:55

II

at least 10°

unknown

AZI at least ~ 340°-010°, automatic camera detection during a cloud gap only; mist after rain / thunder + lightning reduced visibility;
no NLC observed visually in NNE-E direction from 00:55-01:10


Photographs and text are copyright ©2015 Olaf SQUARRA
"Atmosphärisches" http://3sky.de